Dashboards & Business Intelligence for Restaurants
Restaurant technology solutions featuring advanced data measurement.
GET STARTED
See analytics from all facets of your operation with a Chepri® interactive dashboard.
A Snapshot of Your Restaurant
A custom dashboard is a visualization tool that answers every high-level question at a glance, allowing for an enterprise view of the entire restaurant.
Ordering and Expense Tracking
Effectively track money spent when ordering supplies with a dashboard tailored to show margins and record totals for any expenses paid out to specific suppliers.
Effectiveness of Menu Items & Specials
Solve the pervasive and elusive problems related to discerning the popularity and profitability of specific menu items with the insight supplied by a dashboard.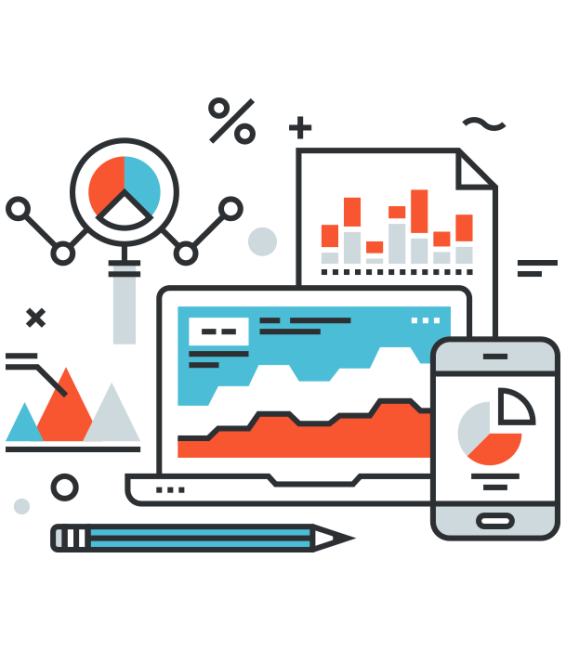 Dashboards & Business Intelligence for Restaurants
Measure and track customer experience and restaurant success across all digital channels.
Measuring Important Data
Utilizing advanced analytics and techniques that will improve customer experience across all displays, Chepri® will work with your brand to get the right data measured.
Qualifying What Is Working
Chepri® analyzes and collects data from all of your digital touchpoints, giving your restaurant brand insight into what your customers love about your online presence.
Customer Touchpoint Analytics
We will configure and monitor your analytics, and can customize any solution to get the data necessary to improve your bottom line as well as your customer's experience.
Why you should care about modernizing your restaurant analytics.
A data-driven foundation is important to make informed decisions about your business and patrons.
---
You need the right tools to measure and track every aspect of your business and customer base. But no restaurant owner has the time to invest in extensive analysis if they want to competently handle the management of staff, ordering supplies, and maintaining the customer experience while handling the hundreds of other tasks imperative to running a successful restaurant.
Chepri® leverages technology to create custom dashboards capable of making data relationships and interactions simple to understand, as well as providing source analysis to track key metrics related to restaurant performance and patron satisfaction.
Business Intelligence
Chepri® will help brands decide what information is important, and in what format data can be delivered for maximum results.
Advanced Analytics
Custom analytics, served up to track customer engagement that can be used to understand where customers are succeeding online.
Usability Reporting
With heat maps and feedback loops, the Chepri® process focuses on your users to improve the overall patron experience.
Chepri helps restaurants with technology.
View our video walk-through of our latest work.
Frequently Asked Questions
Still have questions? Let's answer them.
What exactly is it that you guys do?
We're a full-service development company that helps restaurant brands better utilize technology to reach their customers. From mobile apps to integrated online ordering, we can improve your digital investment in many areas.
Is this an off-the-shelf solution?
No. Our services are custom tailored to your brand's unique requirements, not only giving your restaurant a competitive advantage, but serving up your requirements with a maximum return on investment.
How do you work?
We incorporate the right strategy for your restaurant brand by asking your customers, reviewing current data, and looking at ways to improve customer experiences in-store and online.
What kind of ROI are we talking about?
We have seen improvements range from 300% to 500% returns on just online ordering alone, fixing the checkout process, adding up-sells & cross-sells and even improving in-store efficiencies across the board.
Bigger orders. Faster checkouts.
Happier customers.
Give your customers what they want.
Let's get cooking. Contact us today to receive a no obligation proposal from our team.
FREE PROPOSAL